Get the RESPECT that you deserve.

Join our highly rated team of well paid technicians Today.
Mike Diamond Services is looking for quality people who want to be a part of a team that provides outstanding service to its customers.
Email or Call 800-546-3303.
WE PROMISE complete confidentiality and Privacy. Our employees are our best asset.  We treat our team members with the respect and courtesy

We do not contact your current or previous employer without your permission.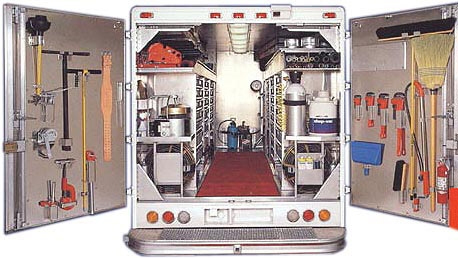 You can apply one of four ways: complete our quick online application, complete our full online application, email your resume in confidence, or call 800-546-3303.
Working for an industry leader has its advantages.
Why do Mike Diamond's Technicians EARN MORE and stay happier:
We have hundreds of plumbing and drain calls daily!
Paid medical insurance
Work close to home, multiple locations
401(k) Plan with a company match
Up to 4 weeks paid vacation
Company uniforms and boots provided
Established company with 40 years in Southern California
Family owned and run
We treat our plumbers with the RESPECT that Valuable technicians deserve.
We appreciate and reward quality work by paying MORE. Our Technicians are targeted to earn

$75,000-$125,000

with a combination of commissions and bonuses and overtime. Your desire to work hard means better pay for your and your family.
We pay fuel cost and keep our trucks in top operating condition.
Our plumbers arrive on the job fully stocked and ready to solve problems. That means more jobs and more pay opportunities for our technicians.
Guaranteed Hourly Rates. Bonus paid MONTHLY and YEARLY
Technicians are paid on either an Hourly Rate or Commissions, whichever is

higher

. To enable you to earn more, overtime is based on whatever is HIGHER, hourly rate or commissions.
Priority consideration is given for experienced and ambitious applicants. Successful technicians are allowed to take our trucks home.
Applicants must be able to pass a drug test, background check and have an acceptable DMV.
Looking for residential service repair plumbers. No commercial or construction.
Current positions available:
Service Technician – Plumber
Service Technician – HVAC
Service Technician – Electrical
Drain Cleaning Technician
Apprentice with Experience – Full Time
Trainee with experience
Customer Service Representative
Service Dispatcher
Assistant Manager / Manager Trainee
Management and Corporate Positions