Mike Diamond Plumbing
24/7 Plumbing Services in Southern California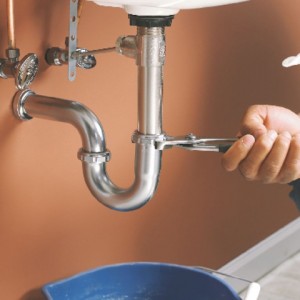 We are the highly experienced emergency plumber in California providing 24/7 plumbing services. Our professional plumbing technicians are experts at all things plumbing, and we take pride in nurturing home-grown plumbers through our in-house training program.
Why Choose a Mike Diamond Plumber?
Take a look at our service areas.  No local plumbing company can beat our service or our coverage area.  We have over 100 qualified technicians for Los Angeles and Orange County.
We are dedicated to staying on the cutting edge of the plumbing profession. Mike Diamond Plumbing School was created to ensure this happens. This relentless training is the reason we're the #1 plumbing contractors in Los Angeles and Orange County.
On average, we hire only 1 out of every 10 plumbers in Los Angeles who apply to join our plumbing services team. In other words, we don't hire amateurs or inexperienced plumbers. Because of the intensive training program, each plumber becomes proficient in carrying out plumbing services to the utmost satisfaction of our customers. Background checks are performed on all personnel, and all Mike Diamond employees are drug free and wear photo identification. So where do the 90% that we don't hire go? Somewhere else.
Mike Diamond Plumbing Services Include:
We know plumbing emergencies can strike when you least expect. That's why we're on call 24/7 and ready to be at your doorstep with our state of the art plumbing trucks and technicians. We guarantee your call will be answered by a real person, and our leading experts will ensure the repair process is timely and efficient.
Leak Detection
Even the smallest leak can be costly and lead to potential long-term damage, and letting them go untouched will only further deteriorate your home. Whether you need emergency service or a check-up to determine the location of the leak, call the professionals at Mike Diamond. We'll detect the leak in your plumbing and repair it the same day.
Leaky Pipe Repair 
When it comes to repairing leaky pipes, it's best to call the professionals. Temporary solutions won't last long, and Mike Diamond will get it right the first time. Even the smallest leaks can cause damage — so whether you're replacing a single pipe or a larger section, you can trust the team at Mike Diamond.
Pipe Replacement
Pipe replacement may be necessary for a variety of reasons. If you need to replace the old pipes in your whole home, or switch out a small section, Mike Diamond Services will ensure the process is timely and efficient. Old pipes can be the root of a variety of problems, and it's important to replace them before they cause further damage to your home.
Toilet Repair & Installation
Weather you're making the switch to a new toilet or need an existing repair, Mike Diamond Services is here to help. We know your old toilet might not last forever, and our team of trained professionals will guide you through the process and make sure your bathroom is back to functioning the way it should be.
Faucet and Sink Repair
Sometimes your bathroom needs a facelift, or your kitchen needs to be updated. Mike Diamond can replace your faucet and sink for a refined look, or repair your existing fixtures in no time. You can trust our team to provide the highest level of service and quality with your faucet and sink repair.
And More!
No job is too large or small for Mike Diamond plumbers in Los Angeles, Orange County and surrounding areas in Southern California. Give us a call today!