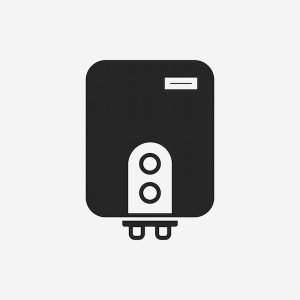 Mike Diamond Plumbing, Inc., The smell good plumber™, whom the Los Angeles Business Journal has called "L.A.'s most famous plumber", has recently implemented a special technician training program with Rinnai, an international company that manufactures top-of-the-line water heaters. The program taught technicians the proper techniques for installing the brand's very popular tankless water heaters.
Tankless water heaters have gained steady popularity since their introduction to the market. These heaters heat the water as the water flows through the device, and do not retain any water internally except for what is in the heat exchanger coil. Hence, they do not require the same storage space that a traditional heater does, and the heater is able to supply an endless supply of hot water to the user. They also save energy by switching on the gas to heat the water only when in use, as opposed to other water heaters, which maintain a low gas flame at all times.
Tankless water heaters have become the standard in many upscale home developments, and have proved very popular in rental homes, which benefit from the energy efficiency of a heater that does not use any gas when not in use.
Mike Diamond Plumbing personally tested several different brands of tankless water heaters before deciding upon the Rinnai brand. "Rinnai had the best product, best support and a very good reputation/track record in the industry." Says Mike Diamond, "We were very happy to be able to strike a partnership with Rinnai and are looking forward to a good long-term relationship." Mike added.
The company then focused on developing a training program to ensure their technicians were well educated about the installation process. Tankless water heaters require different piping systems than traditional tank water heaters, so it is essential that plumbers understand the entire installation process. Mike Diamond technicians were sent to Rinnai's west coast training center in South Orange County for a full day of hands-on training. The factory hands-on training included learning product knowledge of different tankless units, studying special fittings, and practicing applications required for new installation. This unique training program is an example of Mike Diamond's commitment to excellence. Mike Diamond Plumbing strives to provide the best knowledge and workmanship in the industry to their clients.
About Mike Diamond Plumbing, Inc.:
Mike Diamond founded the company over 39 years ago and serves the Los Angeles, Orange, San Bernardino & Ventura Counties. Seven local service centers have state-of-the-art computerized equipment. Customer service representatives, dispatchers, training specialists, and warehouse personnel support fully trained technicians. The radio-dispatched trucks are stocked with a wide selection of repair items, tools and emergency equipment enabling the company to provide service 24-hours a day, seven days a week. For more information visit the company's website at http://www.MikeDiamondServices.com.