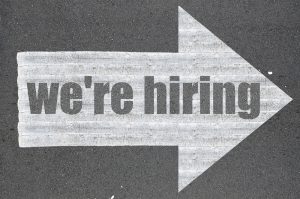 Get the RESPECT you deserve. Mike Diamond Services, a premier home provider of plumbing, drain cleaning, electrical and HVAC services is looking for quality people in the Los Angeles County area who want to be a part of a team that provides outstanding service to its customers.
No Experience Needed. We offer formal PAID training!
Available Positions in Los Angeles County
Great Benefits Include
Ability to make a six-figure income. $80,000 is not unusual
Free Red Wing® workboots provided to all technicians and trainees
Trainees guaranteed 40 hours every week plus overtime
Time and a half hours often available
Monthly and yearly bonuses
Up to four weeks paid vacation
Relocation expenses are available! Enjoy the Southern California lifestyle with this great job
Successful technicians are provided trucks to take home
Unlimited earning potential
Company provided uniforms cleaned for you weekly, FREE
Plenty of opportunities. Hundreds of service calls daily
Avoid the waste of time in traffic. We have service calls in your area
We don't waste your time with property management companies
Paid by commission with an hourly guarantee plus available paid overtime
Paid medical insurance
401(k) plan with company match
Work close to home — we have multiple locations
Company provided-new-trucks, fully stocked with parts and equipment
Established Company with 40 years in the in Southern California
Family owned and managed.
Opportunities to serve the following areas and more!
Our Los Angeles Service Centers

Los Angeles
1900 N. Cahuenga Blvd.
Los Angeles, CA 90068
Phone: (323) 467-7101
Culver City
9405 Jefferson Boulevard
Culver City, CA 90232
Phone: (310) 838-6197
North Hollywood
11756 Victory Blvd
North Hollywood, CA 91506
Phone: (818) 760-7753
Gardena
17420 S. Broadway
Gardena, CA 90248
Phone: (310) 516-0068
Pomona
154 University Parkway
Pomana, CA 91768
Phone: (909) 620-9427
Inglewood
8295 S. La Cienega Blvd
Inglewood, CA 90301
Phone: 1 (800) 630-0631