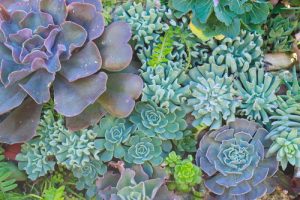 As any true Californian knows full well, the summer months consistently prove to be hot and dry. With temperatures skyrocketing and a diminishing supply of water, lush landscaping is starting to become a thing of the past—especially in light of new restrictions on water use in the state.
However, there is a new alternative that is starting to change the way traditional landscaping is executed: xeriscaping. If you are new to this term, xeriscaping refers to the active means of water conservation through creative landscaping.
This practice was initially developed for areas consistently affected by droughts. As we all know, water is now considered a resource in short supply, and we're using far too much of it. Ultimately, if executed and implemented properly, all landscaping projects can benefit from the water saved through xeriscaping.
The concept originated in Colorado, by a special task force of the Denver Water Department, Associated Landscape Contractors of Colorado, and Colorado State University. Their ultimate goal was simple: water conservation. The term, coined in 1981, is derived from the combination of the Greek word "xeros," meaning dry, and "landscape."
Principles & Practices of Xeriscaping:
1. Water Conservation—The core element and driving force behind xeriscaping design is water conservation. The goal is to decrease the amount of water used to maintain landscaping and capitalize on natural precipitation.
2. Improvement of Soil—Soil is a key component when focusing on water conservation. The ideal soil will drain quickly while also storing water. Granted, this is no easy feat to achieve, but it is made possible by increasing the quantity of organic material in your soil and keeping it aerated. Bottom line: soil preparation is key to water conservation.
3. Appropriate Use of Plants—In order to achieve the best results possible, we encourage you to select plants native to your area. The term water-efficient plants may conjure up images of cacti and dry, gray, ugly, fuzzy plants. However, this is not necessarily the case. Colorful and lush plants have been developed that can thrive in drought-prone regions. These drought-resistant plants—ranging from grasses and shrubs to trees and flowers—are not only beautiful, but are tough enough to withstand the heat.
4. Irrigation! Irrigation! Irrigation!—As previously mentioned, with water conservation as the end-goal, irrigation plays a key role. Today, most modern systems are efficient and utilize the latest technology offered. We recommend that you look into soaker hoses and drip-irrigation. Both these systems will allow you to deliver water straight to the base of the plant, reducing water loss.
Benefits of Xeriscaping:
1. Saves Water
2. Improves Property Value
3. Less Maintenance
4. No Fertilizers or Pesticides
5. Pollution Free
6. Provides Wildlife Habitat
As more and more areas of our country face drought conditions and as the demand for water continues to increase, xeriscaping will become more and more popular. In practice, xeriscaping relies on maximizing the efficient use of water in gardens and landscapes by creating areas which group plants by their water requirements. Ultimately, xeriscaping provides an alternative to traditional landscaping and allows a practical way for Californians to do their part in saving water.
For more tips on saving water, check out our water conservation resource hub, with detailed tips, coupons, and more. Then, call Mike Diamond Services, where each plumber we employ is trained to the highest of standards and is a dedicated professional. We are sincere about helping our customers save money and water!