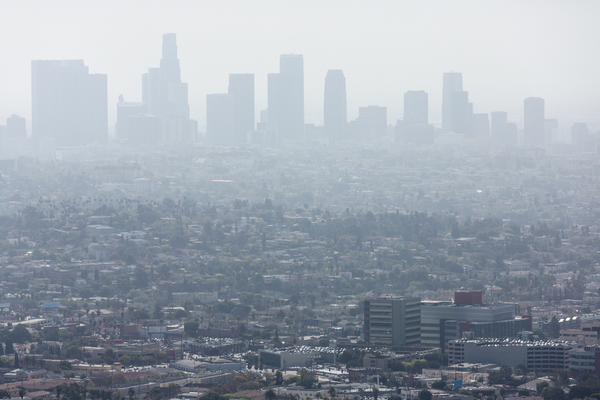 Winter. The holliest, jolliest time of the year. Everyone spends more time indoors and less time in nature. A time where holidays lead to large family gatherings. Where life gets busy and yet no one gets out much. Where… your air quality declines?
Any time you stay inside in the same space, for a long time, it could lead to problems. Not just cabin fever problems, either. Staying cooped up inside with your HVAC operating 24/7 could lead to humidity and air quality concerns. Luckily, these problems aren't difficult to counteract. You just have to confront them proactively. Here are a few of the best ways you can maintain  indoor air quality during California winter:

Have your ducts cleaned.
It's never a bad idea to call up a professional HVAC technician to give your home's duct system a once over. They can check for leaks in and around filters, mold, and other unwanted dirt or dust. 
Cleaning and regularly re-sealing air ducts as necessary not only improves the quality of the indoor air, but it could also improve your HVAC's efficiency. This can make a big difference during the cold winter months.
Give your air filters special care.
When it's working correctly, your HVAC system air filter blocks potentially harmful air contaminants from entering your home. Over time, however, this air filter will clog with all the contaminants it's blocking. In order to keep your air clean, you need to replace your air filter regularly. 
There's no hard-and-fast rule for exactly how often you should replace your air filter. It depends on many factors, including the size and age of your home, the air quality in your area, and more. Manufacturers often recommend replacing your filters once every 60 to 90 days. If that seems excessive to you, we recommend you at least quickly check your filter that frequently. If your air filters look brown, yellow, or otherwise dirty, you should replace them asap. Make sure you buy the right variety by checking your manufacturer's recommendations.
Invest in an air purifier.
Most common air purifiers contain activated carbon filters. These filters process air inside a room to remove unwanted gas, odors, chemicals, or other contaminants. Some of the more technologically-advanced models can even filter out bacteria, viruses, and animal dander. There are portable varieties as well as large commercial purifiers that you could install based on your particular needs and budget.
Avoid potentially toxic materials.
Some things in your home are safer for you than others. During the winter months, you're unable to open your windows to allow fresh air in. It's just too chilly! That means that you have to be more careful about the products you're using inside your home. Avoid toxic cleaning chemicals, bleach, spray paint, and the like. Their fumes will have nowhere to go but in your lungs – and nobody wants that.
Make sure air is circulating.
One way to reduce the amount of polluted air in your home is by introducing new, fresh air. The easiest way to do this is by letting fresh air inside every now and then. Unfortunately, however, the air in Southern California is often… less than fresh.
f you can't simply open windows to let air in, you could use fans, air purifiers, and other devices. You could also upgrade your home's existing seals, ductwork, and insulation to help ensure the air inside your home circulates properly.
Good interior air quality starts with positive habits and ends with the right HVAC support. If you're interested in seeing how you can improve your home's ventilation or purification of air, give Mike Diamond a call. We'll help you figure out what you need to be breathing freely year round.