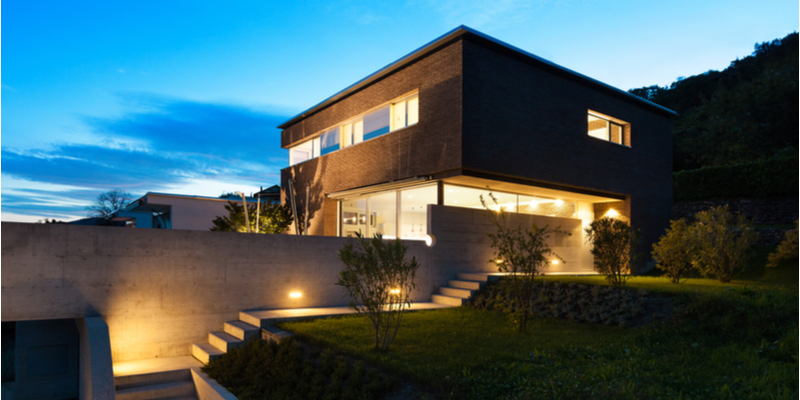 Outdoor living means something different to everyone. Maybe you're a big fan of lounging under a tree reading a book. Maybe you stage elaborate garden parties. Or maybe you just like to garden with your kids! Whatever your personal definition may be, there's one thing that's always true of outdoor living: upgrades rule.
For some people, enhancing their outdoor living could mean DIY-ing new raised garden beds. Maybe you want to plant lilac bushes or stretch out in a new hammock. You could even install a swimming pool or build a useful new shed. There are a lot of options out there for the average homeowner looking to upgrade their outdoor living space. The best of those options is a lighting upgrade. Upgrading your outdoor lighting has a lot of benefits. Here are the three main ones:
Safety
An outdoor electrical lighting upgrade is a quick and easy way to give your home a security upgrade. Keeping the exterior of your home well-illuminated will help protect you against potential vandals or burglars. Motion-activated or timed lights will even help protect your home while you're sleeping, at work, or on vacation.
There are a lot of outdoor spaces around your home that could benefit from a little extra lighting. Your front door, pool, steps, driveway, deck, patio, and outdoor cooking area will all feel safer when they're well-lit. Motion-detecting lights are one of the simplest and best security features any modern home can have.
Functionality
Outdoor lighting makes all of your existing outdoor living spaces more functional. If you have a pool, outdoor lights make it a nighttime oasis. If you're an entertainer, some lighting can help you create a beautiful outdoor party space. Lighting pathways make visitors comfortable and happy. A little lighting could make your porch enjoyable even after the sun sets.
Style
Last, but certainly not least: outdoor lighting upgrades just make your home look better. There are plenty of style options out there to suit the decor of your home and your personal taste. You can go minimalist, to make fixtures blend in or choose a bold art deco approach. You could integrate your lighting with your home's style seamlessly, or take a new and stylized approach.
Whatever you do, your home will look great–and you won't be the only one who notices. When your home looks good, it's worth more. Outdoor lighting is also an easy way to increase the resale value of your home.
Now that you know how and why you should upgrade your outdoor lighting, we'll tell you how to do it. That's even easier: just call the pros at Mike Diamond!
We'll help you choose the right lighting options for your home. We can help you choose between solar lighting or traditional electronics. Maybe you want motion sensors or light-emitting diodes installed. Big or small, we'll work with you to create the outdoor lighting upgrade plan of your dreams. We're excited to help you feel great about your outdoor lighting!