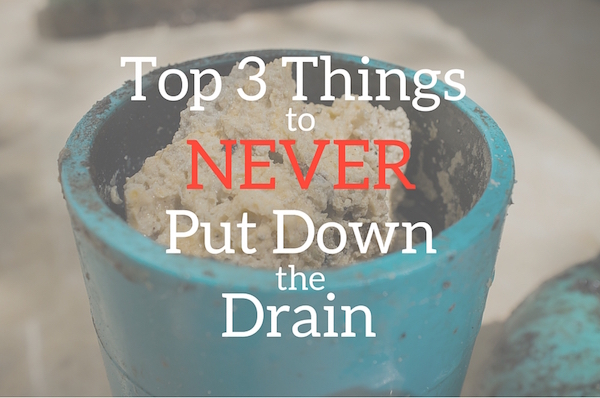 Communities spend billions of dollars every year unplugging grease-blocked pipes, repairing pump stations, and cleaning up costly and illegal wastewater spills—are you contributing to the problem?
Fats, oil, and grease, also known as FOG, are natural byproducts of food preparation and cooking and are the leading contributors to plumbing and sewer damage. It's an easy plumbing mistake to make if you don't know that they are harmful, so learn the facts here.
How are Fats, Oil, and Grease Damaging My Drain?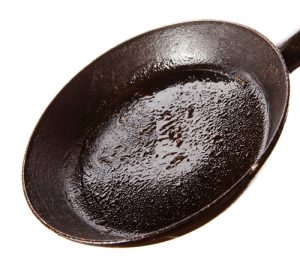 When FOG is poured down the drain, it can coat the inside of pipes, eventually forming a blockage. Sewer systems are not designed to handle or treat these substances in excess and it can cause major damage over time. Without proper disposal, FOG build up in sewer systems occurs and eventually blocks collections pipes and sewer lines. This can result in sewer backups and overflows on streets, properties, businesses and even in residential homes. Not to mention, overflows may also impact the environment negatively by contaminating ponds, steams, or rivers.
What Causes FOG Damage?
There are many commonly used foods that contain fats, oil, and grease and can cause damage to your drain. Be especially mindful when cooking with these foods:
Meat Fats
Sauces
Soups
Oil
Dairy Products
Butter/Margarine
Shortening/Lard
Dressings/Batters  
How Can I Minimize the Impact of FOG Down My Drain?
Cleaning, Canning & Catching
Clean cooking utensils and dishes by wiping them off with a paper towel. Make sure to use a disposable paper towel that will be thrown away in the garbage, instead of a cloth towel that would need to be washed and eventually lead to grease in your drains. Can used cooking grease by pouring it into an empty container and throw away. Catch food scraps in your sink with a basket or strainer.
Grease Traps & Interceptors
A grease trap/inceptor is a plumbing device that collects and prevents oils and grease from entering the sanitary sewer system. Using the interceptor, the grease and oils rise to the surface inside and are trapped using a system of baffles while allowing wastewater to flow out of the trap. If you chose to use an interceptor, it's important to keep up with maintenance such as pumping once every 90 days by a licensed waste hauler, keeping a copy of the manifest provided by the waste hauler each pump out, and not using additives in interceptor.
Avoid Warm Liquid with Grease
Hopefully you're able to follow the above advice to avoid any FOG going down your drain, but if you think there's still a possibility some might go down, avoid using warm liquid. Washing grease off with warm water might appear helpful for cleaning it off, but it is actually doing more harm than good. As the liquid cools, the grease or fat thickens and causes build-up on the interior of pipes and other surfaces.
Being informed is the first step, now go implement FOG prevention in your own home. Cleaning your drain will help, but when it comes to major clogs, Mike Diamond Services is the best. Our Smell Good Plumbers are experts at drain cleaning. Check out our $99 drain cleaning special. Don't wait any longer, schedule your appointment online today.