Household Hacks to Help You Get The Most Out of Your Dishwasher and Make Life Easier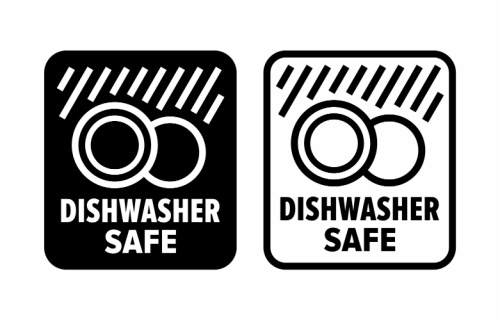 Dishwasher vs. hand washing – which is better? When it comes to efficiency and killing bacteria, the dishwasher wins. To kill most bacteria, water must reach a scalding 140° Fahrenheit. That temperature is easily reached in a dishwasher, but is nearly impossible with a sink, as hot water heaters are typically set to 120 degrees to prevent burns.
Not every home has a dishwasher, but if you're lucky enough to have a one, are you utilizing it to your best ability? Check out these 9 unexpected household items you can clean in the dishwasher. If you're ever unsure what you can put in your dishwasher, look for the dishwasher safe symbol.
1. Sponges and Brushes
If you're cleaning with dirty sponges and brushes, are you really cleaning? Kitchen sponges can contain 10 million bacteria per square inch—yuck! It's important to wash sponges and brushes on a regular basis. These cleaning utensils will fare best on the top shelf of the dishwasher. Wash your sponge at least once a week, including its holder and replace it frequently.
2. Toothbrush Holder
Have you ever looked at the bottom of your toothbrush holder or the cup that you store your toothbrushes in? Chances are it's covered with layers of grimes. Water and excess toothpaste drip down toothbrushes in between uses and are left to crust over at bottom. It's easy to clean a toothbrush holder, simply place it face down on the top shelf, just as you would to wash a normal cup.
3. Car Cup Holders
Much like toothbrush holders, the bottom of cup holders in cars are home to a sticky mess of spilled liquids. Especially if you have kids. From dark brown coffee to sugary pop, it's not a pretty sight at the bottom of a cup holder in a moving vehicle. Never wonder how to clean your car cup holder again. Remove the whole cup holder contraption or just the individual cup unit and run it tonight with the rest of your dishes.
4. Plastic Toys
Children's plastic toys are home to colonies of germs. One study found that a toddler's plastic giraffe, which doubled as a teething toy, had a bacteria count of 450 colonies. Viruses can also live on plastic toys for up to 24 hours. Put plastic toys on the top rack to wash. If the toys are small and will likely fall through the cracks during the wash cycle, place them in a mesh bag.
5. Hats
On a hot day, your baseball cap can quickly become covered with sweat from your forehead and hair. Luckily, washing hats in the dishwasher is easy and safe as long as yours doesn't have a cardboard brim. Use a cap shaper to retain the shape of flat brimmed hats or simply lay it over a bowl. In addition to hats, you can wash sports equipment such as mouth guards and shin guards in your dishwasher.
6. Refrigerator Shelves
Spilled or leaked food in the back of the refrigerator is a pain to clean up. It's likely had a long time to congeal. Scrubbing with the door open isn't how to clean refrigerator shelves. Instead, take removable shelves out of the refrigerator and place them on the bottom shelf of the dishwasher just as you would a plate. If your fridge shelves don't fit, remove your dishwasher's top shelf to make room.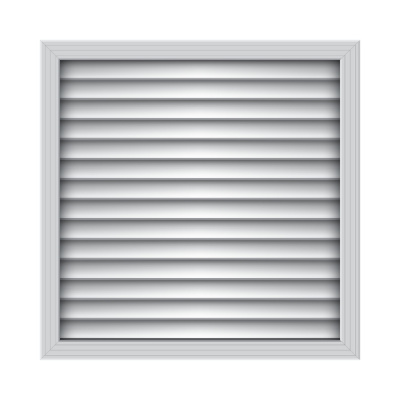 7. Vents and Exhaust Fan Covers
Ever taken your vent covers off only to find a nasty greasy mess? Don't battle hair, dust and gunk with a sponge. Simply run a separate cycle in your dishwasher to get all your vent and fan covers clean.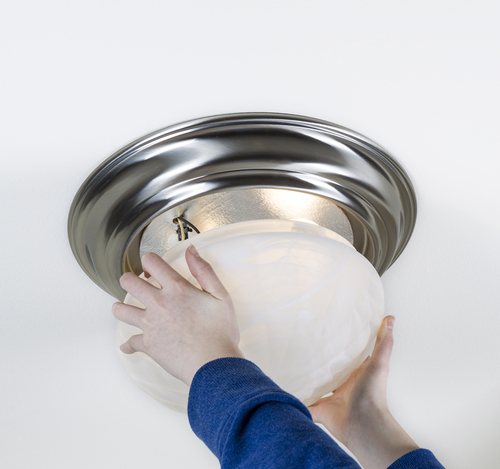 8. Light Fixture Covers
Wondering how to clean a light fixture? Dusting them often smears the dirt instead of removing it and as soon as you turn on the light, everyone could see the streaks. Take all your light fixtures off once a month and run them through your dishwasher. You'll be surprised how bright the room is!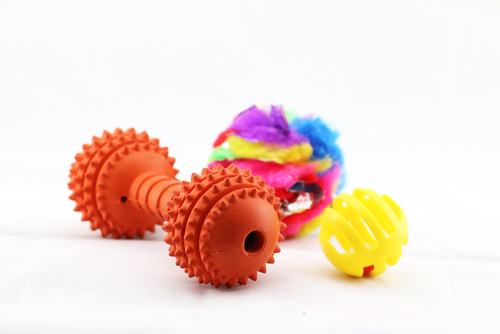 9. Pet Toys and Dishes 
Kids aren't the only ones who get a lot of bacteria on their toys. Dogs and cats can leave gross germ farms on the floor of your living room too. Luckily, you can dump those toys, along with pet food and water dishes and even collars and leashes in your dishwasher. Cleaning up is doggone easy!
Dishwasher Maintenance and Repair in Los Angeles
Keep your dishwasher clean and it will continue to keep your household items clean. Now that you know some of the other things you can put in a dishwasher beyond dishes, you see just how valuable yours is. If you run into any plumbing issues in the kitchen, contact Mike Diamond Services. Our Smell Good Plumbers are ready to help you through any plumbing emergency and keep your dishwasher working.