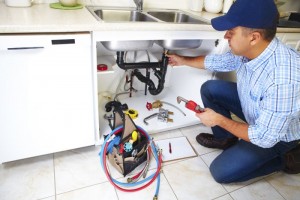 Every house has a plumbing system installed.  Every now and then these systems become faulty and can become a major stressor to homeowners. The problem might be minor like a leaky faucet in the bathroom, or a major one like a clogged pipe. Most plumbing issues need to be handled by a professional. Some homeowners are good at handling small plumbing issues, but fixing the problem yourself may only be a temporary solution.
To have a problem permanently fixed, hire a professional plumber. After all, why are these plumbing services so vital? Some of the reasons for their importance are mentioned below:
Prevent Further Damage
When you call a professional plumber from a reputed plumbing service company, you can be assured that any kind of plumbing issue will be fixed.  Sometimes people call plumbers only as a last resort, but this is the wrong approach. We all have heard 'A stitch in time saves nine'. It's better to get the problem fixed right in its initial stage to prevent damage and also to avoid huge repair bills.
Experienced Solutions
Professional plumbers have many years of experience. Plumbers use tools to fix leaky faucets or clogged drains that are not always readily available in your house. If you want a complete solution, it becomes necessary to hire a plumber.
Guaranteed Work
Many plumbing companies provide guaranteed work done by their plumbers for a given time period. If something goes wrong, they will fix it for free. On the contrary, if you fix a plumbing problem yourself, you might end up spending more money because of the damage caused.
Authorized Plumbers
All well-known plumbing service companies employ plumbers who are authorized to carry out plumbing services. This ensures that your plumbing system is in safe hands and all the problems will be fixed in a proper manner so that they do not reoccur. Additionally, you can ask your plumber to show you his or her license.
Life could be a tough without an experienced plumber who can fix breakdowns in your home. If you are looking for great plumbing services in Southern California contact Mike Diamond Services. Our services are available around the clock seven days a week with our 24 hour emergency plumbing services. We can help with drain cleaning, leaky pipe repair, and a myriad of other solutions. Contact a Smell Good Plumber today to schedule an appointment.