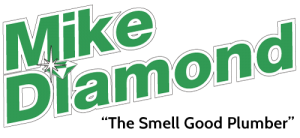 $99 Washing Machine Hose Replacement Coupon
Your coupon code: SSHOSES
Expires 12/31/2023
Stainless Steel Washing Machine Hose Replacement
When you purchased your washing machine, it was delivered with rubber hoses. Over time, rubber hoses will weaken with constant water pressure.  It's simple human nature to forget to periodically replace washing machine hoses. However, if a supply hose bursts it can empty hundreds of gallons of water into your home.
Most insurance policies have a maintenance clause that excludes damage by problems that could have been fixed by the policyholder. 

Avoid this worry with a 

STAINLESS STEEL BRAIDED

washing machine hose.

It is a lot cheaper than new wood flooring, baseboards, walls, carpeting, cabinets, shoes and irreplaceable items.

Our

 technician will carefully move your washing machine, while protecting your baseboards and flooring. We will replace your tired old rubber hoses with the new stainless steel braided hose that will help protect your appliance and home for years to come. 
Coupon Details
Offer valid only with purchase of any other service
One coupon per customer per house call
Offer good only with coupon
Not valid with any other offers
Aggregate cash value 1/100 cent
This offer is subject to revocation at anytime without notice
All coupons must include coupon code found on the website
Coupon MUST be presented at time of service
No retroactive credits can be applied
Sorry, appointments and commercial establishments are excluded
Homeowners only