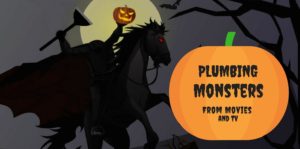 Plumbing and horror stories are like peanut butter and jelly! Hear us out: the best horror stories remind us that we're human. Horror movies get under our skin when they remind us that, for all our self-aggrandized sophistication, we're all mortal.
What reminds us of our own physicality more than using the bathroom? In the words of the famous children's author Tarō Gomi, "Everyone Poops". Here are four of our personal favorite plumbing-related horror movie and tv monsters. Some of these are terrifying, some are funny, some are just weird, but they all relate to plumbing. Happy Halloween!   
Pennywise the Clown
(
IT
, 1990 and 2017)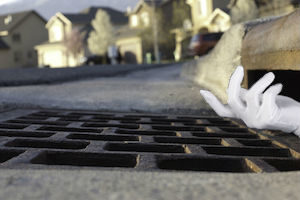 Arguably Stephen King's most iconic creation, Pennywise the Clown (or "It"), is an immortal, extra-dimensional being who eats children's fears by shapeshifting into what they're most afraid of. He lives in the sewers beneath the small town of Derry, Maine and terrorizes the entire town. There are two movie remakes of Stephen King's 1986 book: the 1990 made-for-tv version starring Tim Curry, and the 2017 record-breaking blockbuster starring Bill Skarsgard.
In the very first scene, Pennywise appears inside a storm sewer and attacks a young boy named Georgie after Georgie reaches into the drain to retrieve his paper boat. In another scene, Pennywise pulls open a shower drain to frighten and ridicule his victim. Even the story's climax take place in the sewer, when the group of protagonists descend to face their fears and confront It once and for all. If It is a manifestation of everything we fear most, then we think it's no coincidence that It lives in the sewers. After all, everything floats down there.
The Flukeman
(
The X-Files
episode "The Host", 1994)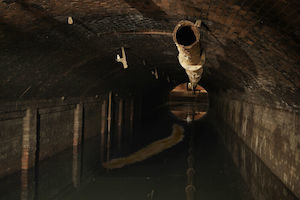 The X-Files is a very good show about Fox Mulder and Dana Scully, two FBI agents investigating the paranormal. There are a lot of great monsters-of-the-week to choose from, but our favorite has to be season 2's "The Host", and its sewer-dwelling mutant, the Flukeman.
It all starts when something pulls a Russian crewman into a freighter's septic tank. When city workers find the body days later in the sewers of Newark, the FBI sends Mulder to investigate. Mulder and Scully eventually track down the crewman's killer: a giant, mutant fluke monster moving from septic tank-to-sewer. The duo confront the Flukeman at a wastewater processing plant and incapacitate it by slicing it in half with a sewer grate as it tries to escape. The Flukeman, or "Flukie", quickly became an iconic X-Files monster–and every plumber's worst nightmare. We sure hope this is one Truth that isn't out there.
Zeke the Plumber
(
Salute Your Shorts
episode "Ghost Story", 1991)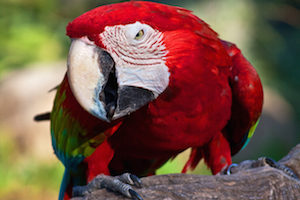 Salute Your Shorts was a children's television series that aired on Nickelodeon from 1991 to 1992. The ensemble comedy takes place at summer Camp Anawanna and follows the antics of the teenaged campers as they pull pranks on each other.
In the episode "Ghost Story," bully and perennial recipient of karmic comeuppance Budnick tells the story of "Zeke the Plumber". Zeke was a camp custodian whose nose was bitten off by a parrot (it happens). One day, Zeke was digging a hole, and couldn't smell that he was about to collide with a gas main. Zeke died in the ensuing explosion, but lived on as a ghost who torments anyone who touches his plunger. Budnick's story terrifies the group, some of whom have terrifying dreams in which Zeke… plunges… them? Eventually the other campers get back to Budnick by turning his own story back on him, a testament to what an impression the creepy, cartilage-challenged custodian made!  
Max the Plumber
(
The Plumber
, 1979)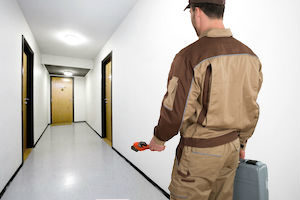 We couldn't not include a horror movie literally called The Plumber! Peter Weir's stripped-down psychological thriller was originally made for Australian television and stars Australian soap opera stars.
Having agreed to play housewife while her husband Brian pursues his career, Jill spends her days alone at home in their apartment. One day, a rather brash plumber named Max claims he needs to perform some routine inspections. Max continues to come to the apartment every day, despite making no progress on the bathroom. As he engages a clearly distressed Jill in increasingly impertinent conversations, Jill begins to suspect Max isn't a plumber at all. The movie culminates in a dinner party, an obstacle course of a bathroom, and, finally, the distinctly NOT metaphorical pressure burst you might expect from a plumbing horror movie. Like Max tells Jill, "It's what you can't see that counts in plumbing".
While plumbing and horror stories may work together perfectly, there's no reason why you should be afraid of plumbing in real life. Plumbing keeps our civilization running, and reminds us that we can aspire to be more than our base physicality. Sure, it reminds us of our mortality, but it also reminds us that we matter. Not bad for a bunch of pipes that move waste!
If you're having a spooky problem with your plumbing this Halloween season, don't hesitate to call the smell-good plumbers at Mike Diamond any time. We promise we'll be the hero who saves the day at the 11th hour, not the scary plumber with the cursed plunger. When it comes to our work, we specialize in treats, not tricks.