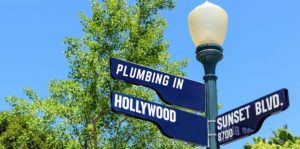 Tinseltown. La La Land. The City of Stars. Hollywood is such a cultural icon that it seems absurd to think of it as a real place. But as anyone who's been there can tell you, Hollywood is just another neighborhood. It has convenience stores and parks, dumpsters and fast food restaurants. Most importantly, it has plumbing. Oh, does it have plumbing.
Nothing will disavow you of your starry-eyed reverence for Hollywood quite like getting down-and-dirty in its plumbing. Whether you're an Oscar winner or a plumber named Oscar, everybody clogs up the ol' toilet sometimes. Even Audrey Hepburn. Probably. When that happens, Hollywood knows just who to call: Mike Diamond, the Hollywood plumbers. Here are the four jobs we take on in Hollywood most frequently, why they're so common, and how we handle them so well.
Drain Cleaning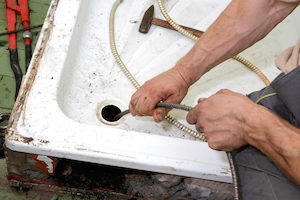 Drain cleaning is our most popular service everywhere, not just in Hollywood. Drains clog for all kinds of reasons, and it's usually not even the owner's fault. Dirt, grime, grease, soap scum, and dead skin can all build up in drains over time. When all this gunk gets stuck in the sides of the pipe, it'll constrict water flow and slow down draining or water output. Hair is especially good at clogging up drains and pipes of all kind, and you've seen that movie star hair.
Mike Diamond doesn't get a lot of drain cleaning calls just because they're common, though. We offer a special, satisfaction-guaranteed $99 drain cleaning. For $99, we can clear any drain clog, no matter how significant. First, we'll figure out what's causing the problem. Then, we'll dig in with the most appropriate tool for the job, from non-toxic bio-smart cleaner all the way up to the heaviest of heavy duty water jets and camera inspection equipment.
Leak Repair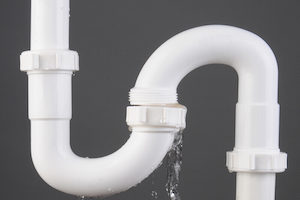 Leaks happen all the time and for all kinds of reasons. Pressurized water runs against the walls of supply pipes constantly, creating a lot of pressure. All this pressure wears away at pipe walls, especially if the water contains mineral deposits, gets over-pressurized, or is too hot. Eventually, tiny segments of pipe may wear away completely, creating a leak.
Unfortunately, leaks can be difficult to find. If a pipe behind a wall starts leaking, you may not even realize until it's too late. A lot of Hollywood residents call Mike Diamond to inspect their pipes even if they don't know they have a leak. Professional plumbers can find any leak in a system, regardless of how small or hidden. Our technicians are available day or night to find and fix leaks fast, before they become much bigger problems.
Outdoor Sprinkler Repair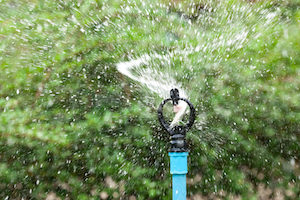 As you've probably noticed, Los Angeles is in a desert. Keeping our green landscapes green requires a significant amount of work. The only really reliable way to do that work is to invest in a sprinkler system. Unfortunately, sprinkler systems can be fickle. They can leak, rupture, clog, or simply stop working.
When sprinklers break down, they're a pain to fix. It's tough to get at the root of the problem (which is sometimes a literal root!) without digging, unless you have the proper tools. If sprinkler systems need to be cleaned or re-pressurized, it's hard for a non-professional to know where to start. Luckily, you don't have to know. Just call Mike Diamond. We'll make sure your sprinkler system works as efficiently as possible, so you don't have to worry about wasting water or money.
Water Heater Repair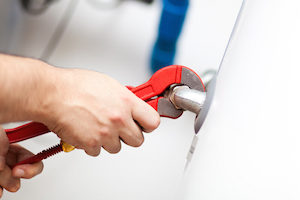 A lot of the homes and businesses around Hollywood have older water heaters. As water heaters age, rust or mineral sediment might build up in the bottom of the tank. Sediment and rust can cause all kinds of problems, some of which can be serious–explosively serious!  
When enough sediment builds in the tank, it impedes the water heater's function by blocking the heating element. The heat hardens the sediment, causing it to clump up and stick to the walls of the tank. A severe sediment blockage could even put the tank under a dangerous amount of pressure. Luckily, Mike Diamond techs will be able to tell you exactly what's happening to your tank and what you can do about it. We can inspect, drain, repair, or replace any water heater. No water heater lasts forever, but proper maintenance and periodic inspections could make years of difference.
You've probably noticed a pattern by now: these four jobs are totally conventional, everyday plumbing. It turns out, even the stars need someone to make sure their pipes aren't leaking and their water heater works properly. Plumbing truly is the great equalizer.
So: the next time you need plumbing, heating, cooling, or all kinds of other home repair help, call on the very same plumbers that the stars call!