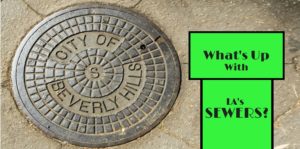 Over 3,976,322 people call Los Angeles home. The city alone stretches over 469 square miles. Expanded to include the greater metropolitan area surrounding the city, LA boasts a population of over 13 million. It's also situated in the heart of Los Angeles county, the most populous county in the US. The point is, Los Angeles is a massive city, and managing its water is a massive undertaking.
We've already covered how this giant city in the middle of a desert manages to get enough water. But that's only half the story. We commit all these resources to getting water to the city, but where does it go after we use it? Here's the other half. The water that goes down your drain goes on a journey. This is the story of that journey, step by step.
How Does Water Get To the Sewer?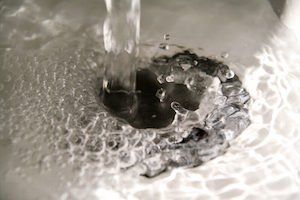 Before it enters the sewer system, the water you use has to get out of your home! Water used for any purpose is called wastewater. Every drain in your home drops downward at a steep angle. Eventually, each of the drains empties into a larger drain pipe called a "sewer lateral".
The sewer lateral is the lowest and widest drain pipe in your home. Most houses' sewer laterals are buried beneath their foundations. Like other drain pipes, the sewer lateral runs at a downward sloping angle. All the wastewater in your home enters the sewer lateral. The momentum built up from its fall through your drain pipes helps propel it down the lateral's slope. Your sewer lateral eventually empties out into either a private septic tank or the public municipal sewer system.
How Does the Sewer Work?
The Los Angeles County sewer system consists of 17,000 miles of underground pipes. These pipes come in all manner of shapes, sizes, and functions, but they're generally divided into two main types:
Local Sewer Pipes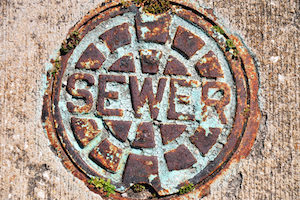 Local sewer pipes are the sewer pipes your home or businesses' lateral connection probably connect to. These pipes process all the wastewater produced in a small areas like a neighborhood or several city blocks. Local pipes operate on the same general principle as your lateral connection, just on a bigger scale.
These sewer pipes usually measure around 4 to 6 inches in diameter, making them wide enough to handle the neighborhood's waste without necessitating disruptive construction. They slope at a downward-sloping angle, making continuous flow possible. The falling wastewater makes its way towards a local collection site, which is usually an underground well accessible via manhole. When enough wastewater collects in the underground well, it reaches yet another pipe located in the well.
Regional Sewer Pipes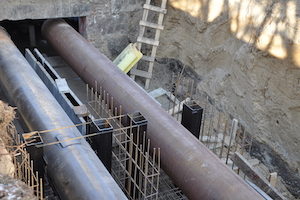 As you can see, the sewer system works by transferring ever-increasing quantities of wastewater into increasingly large pipe networks. Regional sewer pipes run many hundreds of miles further than local pipes, and they can be anywhere between 8 to 144 inches wide depending on where they are. These heavy-duty pipes do most of the work of moving wastewater from population centers out to treatment facilities.
Regional sewer pipes may relay in part on pump stations, depending on elevation and angle considerations. Pump stations apply pressure to wastewater in sewer pipes, in order to give it the momentum to keep moving. LA county utilizes 49 pump plants to move its wastewater. There are more than 6,700 miles of public sewer in the city of Los Angeles itself, and more than 1,400 more miles of regional sewer in the wider county area.
Where Does the Sewer Go?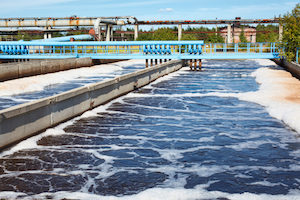 Each district's systems of regional sewer pipes eventually flow into one of several wastewater treatment plants located throughout LA county. All wastewater in the city of Los Angeles eventually flows into one of LA Sanitations' four water reclamation plants: Hyperion, Terminal Island, Donald C. Tillman, and Los Angeles-Glendale plants. Together, these plants are capable of processing 580 million gallons of recycled water a day. They serve over four million people across 600 square miles in Los Angeles.
Outside the city, the Los Angeles County Sanitation Districts manage 11 wastewater treatment plants. These wastewater plants treat approximately 510 gallons of water per day, collected from 5.6 million people across 850 square miles of Los Angeles county. These wastewater facilities service nearly the entire Los Angeles County area outside the city of Los Angeles itself.
It's humbling to think about: every time you turn on a faucet, you're summoning water from literally hundreds of miles away. Every time that water falls down a drain, it travels up to hundreds more miles. The conveniences we enjoy every day are the consequence of incredible ingenuity, teamwork, and meticulous planning.
…and yet, your drain clogged. All of our unparalleled feats of engineering and urban advancement, and a clump of your roommate's hair is the straw that breaks the camel's back. But don't worry! There's one more component of this system that keeps everything running: the humble plumber. Give Mike Diamond a call today, and we'll make sure you can get back to enjoying the best pipes LA has to offer.