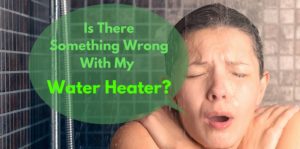 When you stop to think about it, it's amazing just how much you use your water heater for every day. Bathing, cleaning, washing your hands, preparing food, making coffee… the list goes on. It's really easy to take your water heater for granted, too–until it stops working.
It's easy enough to have a broken water heater repaired, but when your water heater is that important to your everyday life, going without it for even a short period of time is a major inconvenience. If you can recognize the signs of a failing water heater, you can fix it before it breaks down completely. Keep a close eye out for these signs, and you could end up saving your water heater–and plenty of money, time, and energy, too!
Rusty Hot Water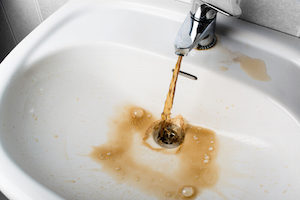 If your hot water looks discolored, your water heater's tank may have started rusting. Water heaters usually contain an anode rod to prevent rust and corrosion. Anode rods corrode in place of the tank itself. Over time, however, the anode rod may become so rusted that it can't protect your water heater's tank any more.
Rusty hot water doesn't necessarily mean your tank has rusted, however. The problem might be your pipes if they're old. It's also possible that water discoloration comes from sediment buildup. Try flushing your water heater tank, and watch the color of the water as it drains. If the water continues to look discolored after you've drained around three buckets, then the tank is probably rusted. As a last resort, you could have a professional replace your anode rod to see if that helps.
Rumbling or Banging Noises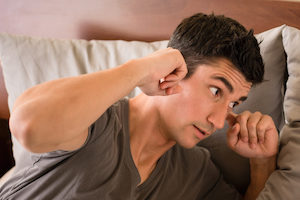 Over time, mineral sediment builds up in the bottom of a water heater tank. As the heating element warms the water in the tank, it also heats the sediment, hardening it. When enough sediment builds up and hardens, it can form a barrier between the heating element and the water it's trying to heat. The loud noises coming from your water tank as it tries to heat are the water heater attempting to push past the sediment to heat the water.
Unfortunately, sediment buildup bad enough to make loud noises usually signals the end of a water heater's life. When the heater needs to work hard to get past sediment, it runs longer than it should. Not only does this strain on the tank, it also overheats the sediment and the water itself. All that pressure can eventually lead to leaks, ruptures, or even explosions!
Not Enough Hot Water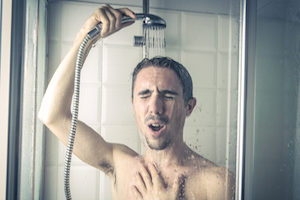 Water heaters can stop heating efficiently for several reasons. Hopefully, all you'll have to do is turn up your water heater's thermostat. If turning up the heat doesn't solve the problem, the heating element may be struggling. There could also be problems with the wiring, the dip tube where cold water enters the tank, or with the size of the tank itself.
If these solutions don't do the trick, then there might be sediment buildup in the bottom of your tank. When sediments builds up, not only does the water heater have to work harder, it also can't heat your water as quickly, evenly, or efficiently. If you have sudden temperature fluctuations, your hot water comes in fits and starts, or you can't seem to get any hot water at all, sediment could be the problem.
Condensation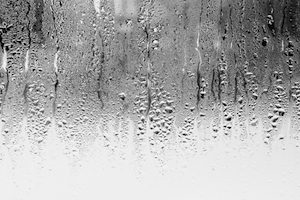 Your water heater's tank shouldn't "sweat" or drip, even when it's in use. If it's holding up properly, water heater tanks are treated to prevent moisture from leaking for any reason. Condensation, leaking, or dripping around the tank means these treatments have worn away. Without them, your water heater's tank may begin expanding and contracting as its temperature changes. Size fluctuations can create undue tank pressure and lead to leaks.
Before you consider replacing the tank, make sure the moisture couldn't be coming from anywhere else. If any of the pipes entering the water heater have started leaking, that moisture could create rogue condensation. Luckily, most leaks are relatively easy to fix. Patch up the pipes surrounding the water heater and see if that solves the problem.
Unfortunately, no water heater lasts forever. All that work they do for you takes a toll, after all. If you think your water heater is getting old or breaking down, look for these problems early and often to figure out what your next move should be.
Getting out in front of these problems early could wind up saving you from a lot of cold showers, so get proactive sooner rather than later! And remember, if you need some help repairing, installing, or just inspecting your water heater, the smell good plumber is always ready to help.