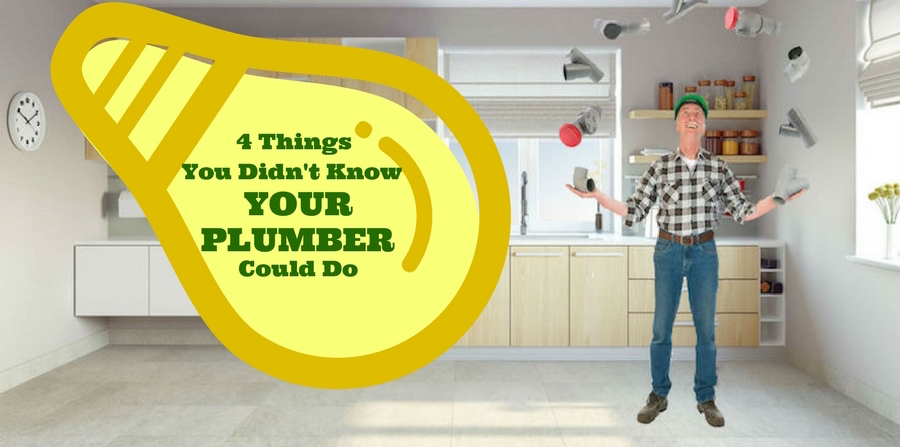 You might know us as the "smell good plumbers", but Mike Diamond Services calls its experts "service technicians." We didn't bestow this title upon our techs (just) because it's way cooler than "plumber"; it's also simply more accurate. The technicians at Mike Diamond actually have a wide range of professional skills and knowledge beyond plumbing.
When you call a technician, you're calling a general maintenance handyman. We're prepared to identify and solve virtually any kind of home repair problem. Here are a couple services you probably didn't know you could call Mike Diamond for.


Electrical Work
Reliable as modern electrical networks can be, a lot can still go wrong. Lighting problems, faulty breakers, frayed wires, brownouts, surges, or any number of other issues are all still frustratingly common. Electrical power outages can be among the most disruptive problems homeowners encounter–especially if you have ice cream in the freezer!
Mike Diamond hires expert, licensed general electricians more than capable of solving any electrical problem your home can throw at them. Electrical work can be very dangerous, which is why we take it so seriously. All electrical work we complete will be 100% up to local code and will pass any professional inspection. Whether it's as simple as grounding an outlet or as complex as rewiring an entire house, Mike Diamond's home repair technicians are prepared to help.


Heating Repair
Furnaces don't really have a lot to do with plumbing, but our heating technicians service them anyway. We have the training, tools, and experience to handle any type of heating problem, fast. When you call, we get back to you within the hour. Our tech brings everything they need to make the necessary repairs, adjustments, or replacements on the spot. We get the job done quickly and effectively, so you don't have to sweat any longer than necessary.
We can repair any kind of broken wall, floor, gravity, or forced air furnace, or heat pump. If your furnace is beyond repair, we'll help pick a replacement and install it, too. Before we replace a furnace or make any repairs, we'll explain what your problem is and what our best recommendation is. We won't make a repair or replace anything unless you believe it's what's right for you.


Air Conditioner Repair
We wouldn't be much of a Californian home repair service if we didn't service air conditioners! Yes, we have licensed cooling technicians, too. Our experts can install, repair, or replace any central air conditioning system. We can also professionally service an HVAC system, replacing filters, washing and cleaning the unit inside and out, and making sure the fan operates correctly.
When your AC unit breaks, you probably want it serviced fast–especially during the summer. Luckily, our fast, ready-for-anything service extends to all our HVAC work: heating and cooling. The next time your AC unit stops working, give us a call right away. Chances are, we'll have you cooled down and relaxed that same day. We'll even inspect your unit and let you know why it broke, what you can do to prevent it from happening again, and how much more life your unit seems to have.   


Gas Leak Repair
Gas leaks are serious business. If you use natural gas in your home, we strongly recommend you have a licensed plumber inspect your gas lines annually. We can test your gas pipes, repair hairline fractures or small leaks we find, and stop little problems from turning into big ones. If we find out there's a major problem with your pipes, we can fix it before it has a chance to put you and your family in serious danger.
If you smell gas, leave and call the SoCoGas Company at 1-(800)-427-2200. Do not return to your home until your company tells you it's safe. After you get the ok, call us and we'll send a technician right away. We'll let you know what happened, how we fixed it, and how you can be prepared for any future incidents. If we think you're at risk of another gas leak, we'll let you know why and give our best idea on how to fix it.
Home repair services like Mike Diamond aren't just "smell good plumbers"; we're a smell good one-stop-shop for any repair or maintenance work you need done. No matter what the home repair job, we can supply an expert with all the tools they need to make sure it gets done right.
If you're looking for electrical help, cooling repair, or HVAC installation Mike Diamond is the plumbing home repair service for you. We're no slouches in the plumbing department, either!