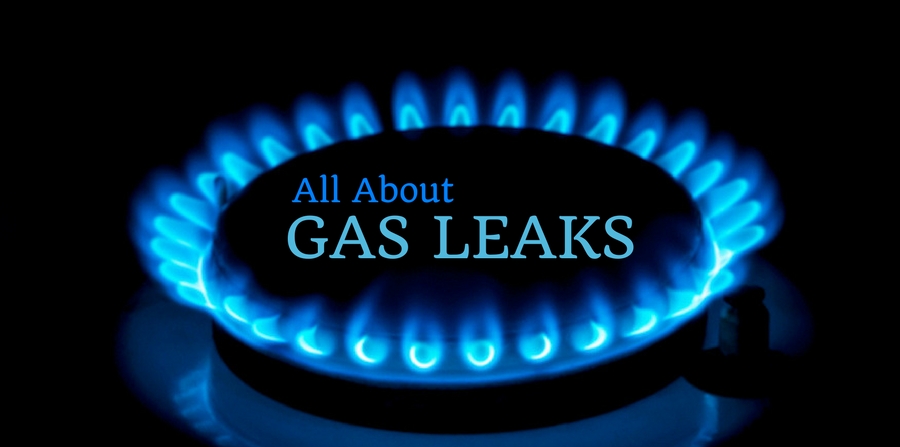 Natural gas is a very important part of modern life. Last month, we answered some of the basics about natural gas: where it comes from, how we get it, and how it's managed. This month, we're covering why all of this matters to you. Here's what you should know about how you use natural gas, the dangers it may pose, and how you can prepare for and prevent those dangers.


What do we use natural gas for?
Just about everything. Gas is the most used power source in the US. Roughly 38% of the US' natural gas use generates electricity. The industrial sector uses another 30% to produce plastics, chemicals, and fertilizers. Residential use like yours accounts for 17% of natural gas consumption. We use gas to cook, get electricity, and to heat our homes and water.
Natural gas has become the preferred energy source because it's highly efficient relative to other options. Natural gas-burning systems can even produce electricity, heating, and cooling all at once, from the same power source. By performing all of these functions, natural gas systems can put more 75-80% of the energy in gas to use.


What are gas leaks?
Gas leaks happen when a gas line or a gas-burning appliance springs a leak. Natural gas flowing seeps out of the leak into open areas. Gas leaks are dangerous because natural gas is composed primarily of methane. Methane is an asphyxiant that pushes oxygen out of enclosed spaces as it rushes to fill those spaces.
Methane is also extremely flammable and may form explosive mixtures when exposed to open air. Incidents involving leaks in natural gas pipelines cause an average of 17 fatalities and $133 million in property damage annually. Carbon monoxide poisoning isn't actually caused by gas leaks themselves, but happens when appliances burning gas aren't working correctly, and can't burn the gas completely.


How do gas leaks happen?
Just like plumbing pipes, gas pipes age. Over a long enough period of time, they can warp, bend, or even break. Old supply pipes are at particular risk, as they can be made of sub-optimal materials like cast iron. Exposure and use corrodes old gas lines, wearing away at the outer material until hairline fractures form.
Home supply lines may come partially unseated from appliances, causing leaks. These gas leaks are particularly dangerous because of their proximity to flames, and because appliances that don't get enough gas produce carbon monoxide. Earthquake damage is a particularly common cause of gas leaks in California, which is why we highly recommend all homeowners install an emergency Earthquake shutoff valve on their gas lines.


How can I tell if I have a gas leak?
Natural gas' distinctive sulfurous smell actually doesn't occur naturally in gas. Natural gas is normally odorless, tasteless, and colorless. Gas companies add the colorless gas Mercaptan, also known as methanethiol, to the gas they supply. Methanethiol gives gas the rotten eggs smell you're probably none too fond of.
So what are these gas companies thinking adding something to gas just to make it smell terrible? Well, the smell is actually the point. Without Mercaptan, it would be nearly impossible to tell if you had a gas leak until it was too late. Mercaptan's smell acts as a powerful early warning system. If you smell rotten eggs, there's dangerous gas coming from somewhere nearby.


What should I do if I have a gas leak?
First, let everyone in your home know about the leak. You should all leave as soon as possible. Don't forget your pets! Do NOT start car engines or anything else that might generate a flame or spark. Don't use light switches, electrical devices, or telephones. Turn off any appliances that are actively burning gas, like stoves or furnaces, but don't worry about turning off anything else. Just leave.
Once you're in a safe place, call SoCoGas Company at 1-(800)-427-2200 to report the leak. You should call even if you aren't sure–it's always better to be safe than sorry. Once the pros have confirmed that you're not in danger, call us for fast and effective gas leak repair services. Our experts locate gas leaks and make sure they don't happen again.


What can I do to prevent gas leaks?
The best way to prevent gas leaks is to routinely inspect your gas lines. Look for signs of corrosion, damage, warping, or breakage. Listen for any hissing or leaking noises, especially in your basement or around appliances. We know we're pestering, but seriously: install an earthquake shutoff valves. If you don't have a carbon monoxide alarm, you should get one as soon as possible. Make sure it works by testing it about twice a year, and change the batteries once a year.
Gas leaks don't just happen in your supply lines, either. Check to make sure none of your gas-burning appliances have been warped or damaged. Make sure the supply line connection attached to the appliance is securely fastened all the way around, with no gaps whatsoever.
You could also have your home's gas delivery system professionally inspected. Our experts can give you an informed understanding of your home gas system's health, and recommend any repairs or installations you may need. Call today with any gas or plumbing problem and we'll be there to help in no time flat.