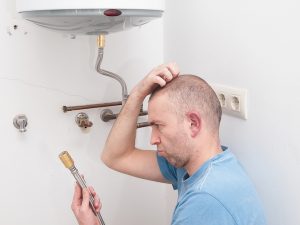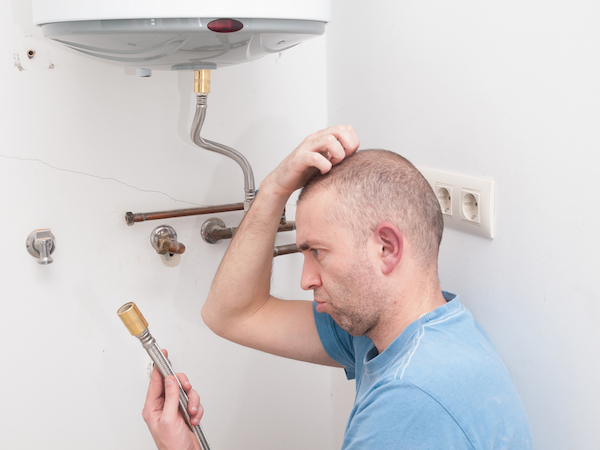 Despite the popular belief of many, plumbing is a fine and particular art. Like with any task that involves advanced skill, there are those who make attempts to take things into their own hands, some of them to quite disastrous results.
We've spoken to some of the talented technicians that we employ here at Mike Diamond to find out the most disastrous DIY scenarios they've come across – as a warning to how dangerous (and usually damp) DIY home plumbing can be.
Batman Meets His Match
"I answered a call to a guy who decided to try and use his son's small welding torch to fix some copper pipe fittings and ended up flooding his entire basement. He actually seemed more upset about ruining his comic book collection than the expensive repair job in front of us."
Buried Treasure?
"There was the guy who thought he'd be able to dig up his own PVC pipe. I'm not sure what exactly he was trying to accomplish, but his wife was definitely not happy about the… well, you know… sewage that got everywhere.
Woman Violates Genova Conventions, Clogs Sink
"A woman had a pretty bad clog in her bathroom sink from pouring bacon grease down it that solidified. She grew frustrated with the clog and poured multiple different drain cleaning liquids down, which, as you know, was a big issue. They combined to create chlorine gas, thankfully not enough to do lasting harm, but enough to cause trouble. We got the gas and drain cleared, but she was pretty angry with the whole situation."
Faulty Faucet Fix Foils Family Fun
"Let's just say a little faucet leak they thought they had repaired with a little duct tape turned into a big faucet leak while they were on vacation. Getting all that water cleared out wasn't pretty."

Mysterious Handyman Fails To Work Plumbing Miracle
"I had to help a woman whose mother had been taken advantage of by a handyman vulture who said he would be able to install a sink where there was no existing plumbing. He didn't know what he was doing and we had to redo a lot of pipes, fitting, and water flow work once it started leaking everywhere. Getting help from your brother-in-law's cousin's neighbor kid might seem nice, but it usually ends up being more trouble than it's worth."
If any lessons can be learned from these stories, it's that it's bad news to try to cut corners when it comes to your plumbing. Whatever your plumbing need may be, our Smell Good Plumbers at Mike Diamond are available to assist you 24/7 so you can avoid adding your story to this list of DIY disasters.