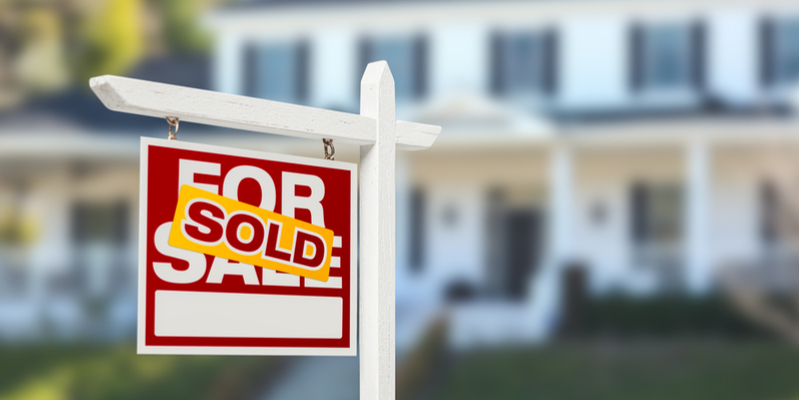 Moving to a new home is a costly venture. Given how much money you're already spending, spending more on a home you're moving out of may sound absurd. Who cares about a toilet with a wiggly handle or circuits that trip a little too often? You're moving out anyway! Let the new homeowners worry about it!

Well, there's the rub. The new homeowners will worry about it. And they might not want to move into your home if there's too much fixing-up to do. You'd be surprised how much a little moving-out maintenance can help sell your home. If you fix these issues before moving out, you could substantially increase your property value right when it counts:
Drainage problems.
Yes, proper drainage matters. Yes, it can affect property values, even here in California. Your drainage system means your rain gutters, downspouts, and the slope of your whole yard. Even if you've never particularly thought about proper drainage, any prospective buyers (and their agents) will. Improper drainage leads to runoff affecting the housing and foundation. It could lead to puddling, build-up, and even serious structural damage.

It may not be likely, but it could happen–and that's enough to run down the price. Make sure prospective buyers don't have something to worry about (or pretend to worry about) by addressing drainage issues now. Make sure all your downspouts, gutters, and slopes safely transport water away from your home. Test them with buckets and hoses if possible!
Wiring problems.
This is one of the most important fixes on the list. Faulty wiring and similar electrical problems lead to thousands of dangerous electrical fires each year. If your outlets have scorch marks around them or you frequently smell burning rubber, then you have a wiring problem.

Wiring problems happen for all kinds of reasons and require all kinds of different fixes. You might have to replace wire nuts, repair your junction boxes, fix frayed wiring, or replace faulty outlets. If the problems are bad enough, you may even need to rewire your entire house! You should have a professional electrician inspect your home's electrical before you sell your home. They can tell you whether anything's wrong and how you can fix it. Solve your wiring problems and your home will sell much faster–and probably for much more, too!
An inefficient electrical panel.
Do your circuit breakers trip a lot? Look inside your home's electrical panel. Have you replaced too many of the single-pole breakers with tandem breakers? Is the panel overflowing? Replacing too many breakers in an old electrical panel could be a code violation. An outdated electrical panel may not be as obvious a problem as outdated wiring, but it could still affect your bottom line.

If your electrical panel isn't as efficient as it should be, you should fix it before you sell your home. You could go about updating your electrical panel in two different ways. The easiest thing to do would be to simply add a subpanel with a couple of additional slots. An extra subpanel will probably cover what you need and it's the cheapest fix. Unfortunately, however, extra subpanels can become insufficient quickly. Your other option is to replace your existing panel with a larger model. Upgrading the panel is more expensive, but it would raise your home's property value.
Poor ventilation.
If a home inspection determines that your home has poor ventilation, it'll be very difficult to sell. No one wants to deal with the risks of mold development or potential overheating–especially in California. If your home doesn't have an effective HVAC system, you should consider investing in one immediately. If your bathrooms or kitchens don't have effective ventilation systems, you'll need to get some installed. This isn't just about property value; it's about being able to sell your home at all!
Problematic pipes.
Your pipes could be made out of several different types of material depending on when your home was built. Older homes often have pipes made from cast iron, galvanized steel, or even lead. You should always figure out what your pipes are made of when you're going to sell your home. If your pipes are brass, copper, or PVC, then you're in the clear.

You should always replace your lead pipes as soon as find them. If they're galvanized steel or cast iron, then it will depend on their age. Steel and iron pipes generally last up to 80 years before they start breaking down significantly. If your home is old, you should consider having your pipes professionally inspected before you try to sell.
If you want to prepare for a successful future home sale, give the pros at Mike Diamond a call. We have experts available 24 hours a day, 7 days a week. Whether you need an electrical upgrade, plumbing fix, or something else entirely – we've got your back.