If tree roots or other debris get into your sewer line, the resulting backup can be a huge (and smelly) inconvenience. To get the water moving, you need to reach into the sewer and clear away the obstruction.
Enter the auto-rooter. A rooting machine is a plumbing tool designed to solve your sewer line problem. If you call Mike Diamond today, a certified professional will use an auto-rooter to clear away your sewer line's obstructions in no time. How does it work? Here's what Mike Diamond's rooting process looks like, step-by-step: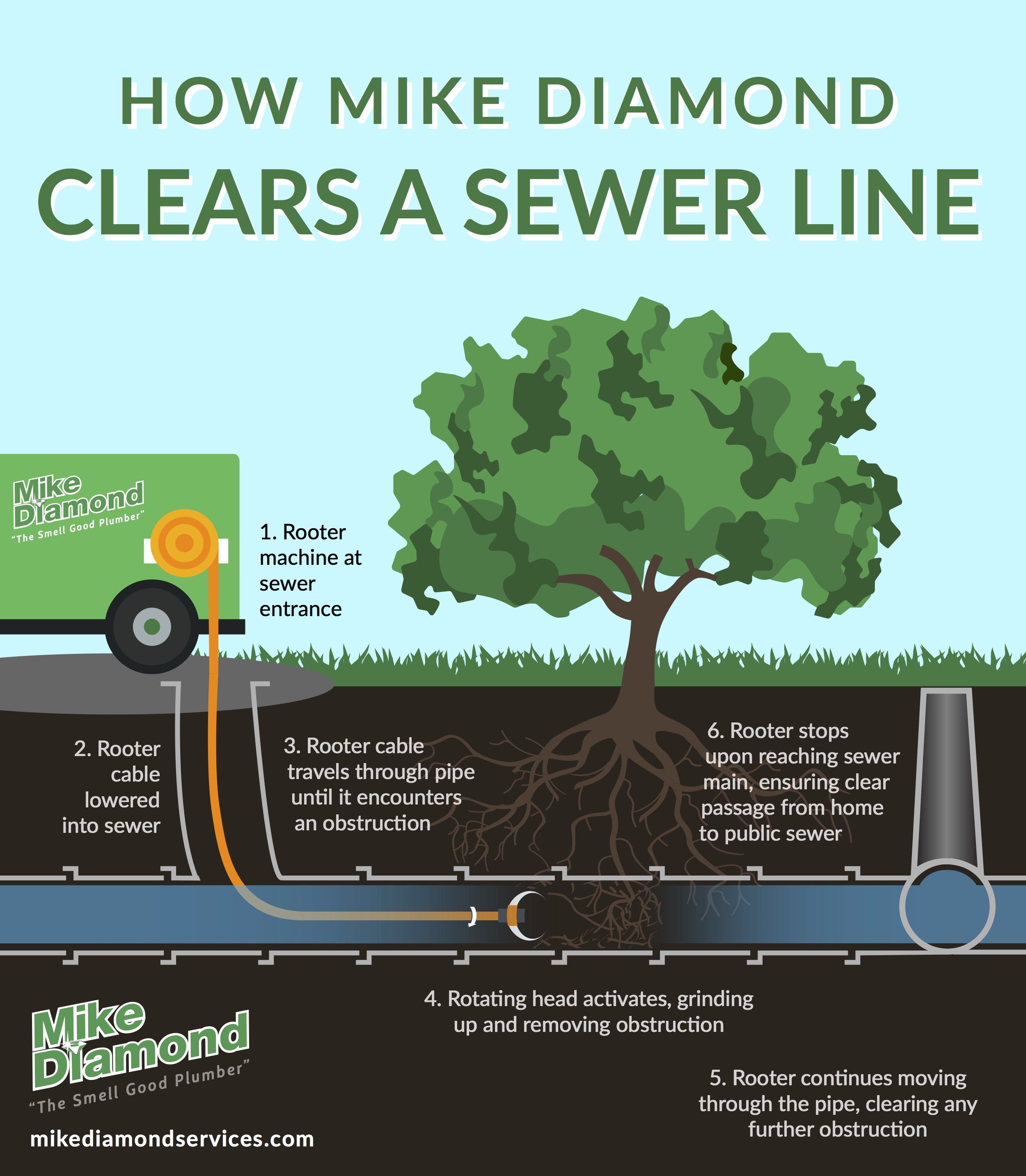 Whether you need sewer clearing or repair, drain cleaning, or any other plumbing assistance, the smell good plumber is the service you want to call. No matter how extensive the issue, Mike Diamond's experts are ready to help.