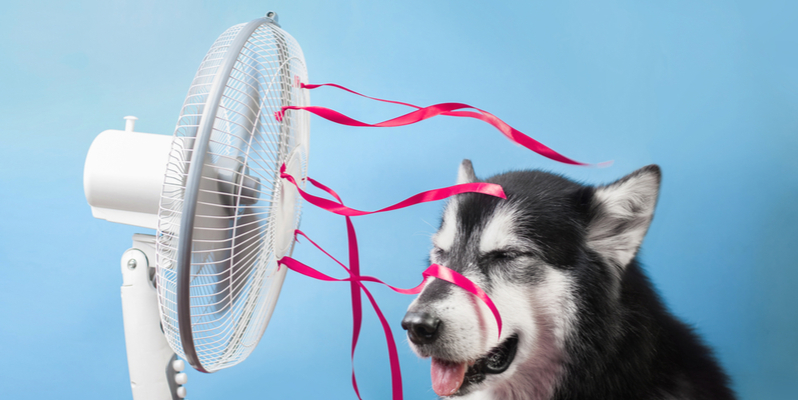 Electrical dangers aren't just dangerous to you; they can be very dangerous to your pets. Remember, your pets obviously don't understand how to avoid electrocution the way you do. If there are potential electrical hazards around your home, your pets won't know how to avoid them.
Worse, pets can sometimes make their own electrical hazards. They'll chew through cords, damage outlets or other equipment, or sneak into places they shouldn't be. Keeping your pet safe from electrocution isn't just about repairing existing home electrical hazards. You'll also have to prevent your pets from creating new electrical hazards. Luckily, you can do that and we can help. These are the five best ways to keep your pet safe from home electrical hazards:
Don't leave cords laying around.
If you have a pet, they will almost certainly chew on visible cordage at some point. They definitely want to. Help them avoid this dangerous temptation by tucking away loose cords, using protective covers, and generally making cord-chewing difficult. 
If your pets can't easily get at your electrical wiring, they're more likely to entertain themselves somewhere safer.
Invest in the best.
Broadly speaking, cheap electrical equipment and electronic devices tend to break more easily than their more expensive counterparts. You'll inadvertently damage, break, and render them dangerous more frequently. That might not necessarily be a problem for you, but it could really be a problem for your pets. 
We recommend against purchasing cheaper electrical equipment whenever possible. Cheap power cords are much more likely to spark or overheat and shock nearby pets. They could even start potentially damaging and highly-dangerous electrical fires. Invest in safer material and electrical tools, even if they're more expensive. Chances are, the investment will help you save money (and more) in the long run.
Unplug unnecessary electronics when you're not using them.
We understand that it's easier to leave everything plugged in all the time. However, once you get in the habit of unplugging unused electronics it's not too hard to remember. More importantly, it's worth it. 
It's difficult to account for every way your pet could damage an electronic device while you're not looking. At least if you've unplugged that device when the damage occurs, it can't shock your unsuspecting rascal. Unplugging electronic devices when you're not using them helps save money, too. There's no downside–you're not using it anyway!
Take time for training.
This tip applies mostly to cats and dogs, who tend to have free reign inside our homes. Training your pets to avoid certain areas is a great way to increase their safety. Cats tend to respond to negative stimuli. Spray potentially dangerous areas with a scent they don't like (bitter, citrus). You could also spray your cat with water when it approaches areas you want to keep them away from. 
Dogs, on the other hand, respond better to positive stimuli. Set up simulations where you put them near a cord and treat them when they move away from it. Eventually, you'll teach them that staying away from cords is a positive thing. 
Know what to do in case of emergency.
If the worst occurs and your pet electrocutes themselves, you'll need to know what to do. Here's a quick rundown:
Immediately unplug and remove whatever caused the problem.
This is so you don't have to worry about the risk of further injury to anyone else.
Check your animal's pulse and breathing.
If necessary, give CPR or artificial respiration.
If you notice burns, apply cold compresses. 
This will also help keep them from further injuring themselves.
Call your emergency vet and take their advice regarding the next steps.
If your pet recovers quickly, you may not need to take them in. More often than not, however, you will. 
Monitor their well-being closely for the next 12 to 24 hours. 
This means checking on their breathing and pulse to make sure no alarming patterns pop up.
If you have any questions about how to make your home a safer place for your pets, give Mike Diamond a call. Our expert staff electricians can talk you through what your specific home needs to be as secure as possible.