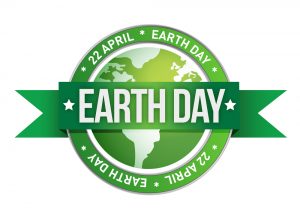 It's time to celebrate! Earth Day is Friday, April 22nd, 2016. Are you doing your part to keep our planet healthy?
As plumbers, we love to contribute to earth day by making eco-friendly plumbing choices and improvements. Check out our California Water Conservation Checklist as a great resource for saving water. There's even an easy printable version you can hang up in your home for a great reminder.
In addition to the water conservation checklist, there are a lot of ways you can make your plumbing eco-friendlier:
Xeriscaping
Xeriscaping is the active means of water conservation through creative landscaping. The term is derived from the combination of the Greek word "xeros," meaning dry, and "landscape." Xeriscaping methods include irrigation, proper soil usage, appropriate use of plants, and water conservation. Not to mention, xeriscaping requires less maintenance than other landscaping technique, plus many other benefits. It's a great excuse to get creative and give your yard a unique design that your neighbors will admire.
Lower the Temperature on Your Hot Water Heater
Most hot water heaters are automatically set at 140 degrees, but the truth is most will still function well at only 120 degrees. This will reduce heat and demand loss and can save you more than $461 in demand and standby heat losses annually. Additionally, it will slow mineral buildup and corrosion in your water heater and pipes, as well as reduce the risks of scalding water.
Add an Insulation Blanket to Your Water Heater
Blankets help you retain heat when you sleep, so why not practice the same principle for your water heater? Don't lose valuable heat and force your water heater to work harder than necessary. Insulation blankets are easy to install and you can even do it yourself.  If your water heater is new, chances are you won't need to install a blanket because they already come insulated.
Call in a Professional
As a savvy DIYer, there's a lot you can do to help your home plumbing become eco-friendlier. If you want to ensure your home is at maximum efficiency, call in a professional. Technicians have the proper tools and valuable experience and knowledge to give you the best advice and repairs. Avoid potential injuries and hazards and leave it to the experts.
How are you celebrating Earth Day this April? If you've come to realize your home plumbing is not eco-friendly, call Mike Diamond Services. Our Smell Good Plumbers are ready to assist you with repairs, improvements or upgrades. Contact us today and let us find a custom solution that best fits your home.