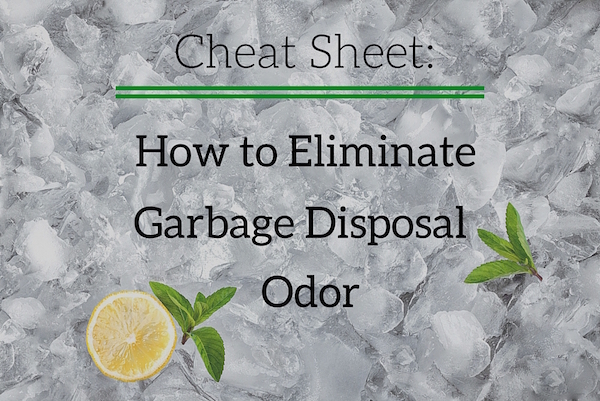 What's the smelliest part of your kitchen—the trash or the garbage disposal? You'd be surprised to know that it's more likely the garbage disposal.
The kitchen sink is home to more than 500,000 bacteria. (That's about 1,000 times more than the average toilet!) While your trash contains a lot of decaying foods, it's usually taken out a few times a week. But how often do you clean out your garbage disposal? Never? Don't worry, your secret's safe with us.
2 Quick Steps to Remove Garbage Disposal Odor
1. Ice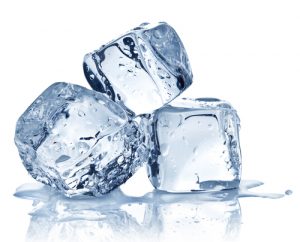 Start with running cold water down your disposal. Always have water running when the disposal is on. Place a few handfuls of ice cubes down the drain as quickly as the disposal will accept them. In order to protect your hands, use a wooden spoon to gently push cubes down the drain if they aren't flowing on their own. While the ice gets chopped up, it will freeze any debris that is stuck in the disposal. As the debris freezes, it will come off the impeller blades and holes in the plate.
Just a heads up—This step may cause loose debris or discolored water to emerge into the sink. Give it some time and it will fully wash down the drain.
2. Citrus Fruit
Next, continue running cold water as you add small pieces of a citrus fruit. Lemons, limes or oranges will all work. This will eliminate any remaining odors and leave a fresh citrus scent. In addition to deodorizing the garbage disposal, the acid in the fruit will help disinfect the blades and disposal walls. Once all of the fruit has gone done the drain, turn the disposal off then turn the water off.
Prevent Smells in the Future
In order to prevent nasty smells from coming back in the future, avoid putting fats, oils, and grease (FOG) down the drain. Grease will congeal over time and catches all sorts of food and debris, in turn making it much tougher to clean and deodorize. Repeat the ice and citrus fruit cleaning once a month to maintain a clean garbage disposal.
If you're experiencing more problems from a serious drain clog or mechanic issue, turn to us for your garbage disposal services. The Smell Good Plumbers from Mike Diamond Services are ready to make your garbage disposal work as efficiently as it should. Don't wait any longer, schedule your appointment online today.