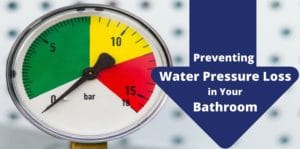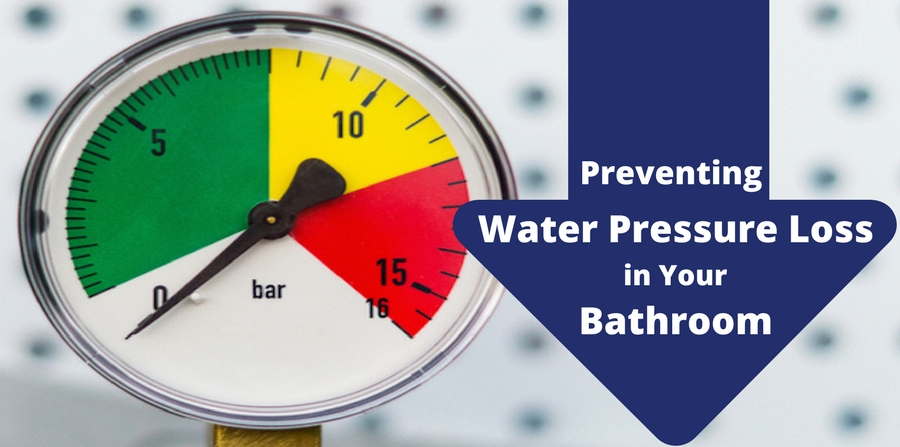 Aside from helping you stay fresh and clean, the best part of taking a shower is the pressure of the water. It helps relieve stress, it reduces aches and pains, and in feels great. What doesn't feel great is when that pressure reduces to a trickle for what seems like no reason.
Heads up: there usually is a discernible reason. That's what today's post is about. Here are the things that cause bathroom water pressure loss and how to troubleshoot them.
First: take a look at your pressure regulator.
Your pressure regulator is a valve that makes sure your water isn't so pressurized that it damages your pipes. If yours is malfunctioning, all the bathroom fixtures in your home won't work. If that's the case, and you hear a hammering sound inside your walls, the pressure regulator is the likely culprit.
A pressure valve replacement is a process best left to professionals. Make sure to get the best options available by finding your regulator's specific brand and size. The pressure regulator is usually located at the point where the main water line comes into your house. Go there to find it and look up the info you need.
If the problem is…
…temperature-specific, the likely culprit is your water heater.
If your problem only occurs when you use hot water, then your water heater is the issue. If you're lucky, the shut-off valve may be partially closed. Simply turn the valve to open it back up again. If that doesn't work, however, we recommend calling in professionals to take a look at your heater's inner workings.
…fixture-specific, it's probably a clogged aerator or lime build-up.
If the problem is only occurs in one fixture, that fixture probably just needs to be cleaned. For faucets, a clogged aerator can lessen water pressure. Clean faucets by unscrewing the nozzle and placing it in a solution of vinegar and water. A thorough cleaning can also remove lime or other build-up that has collected.
If It's Neither…
If that's the problem, it might be good to call some professionals. They can help you figure out where the mystery pressure loss is coming from.
Avoiding water pressure loss doesn't have to be difficult. In fact, if you pay attention to your fixtures and clean them from time-to-time, you shouldn't have any issues. When you can't fix the problem on your own, Mike Diamond is always around to help out.