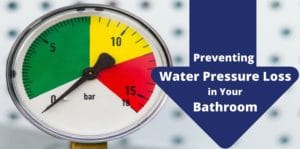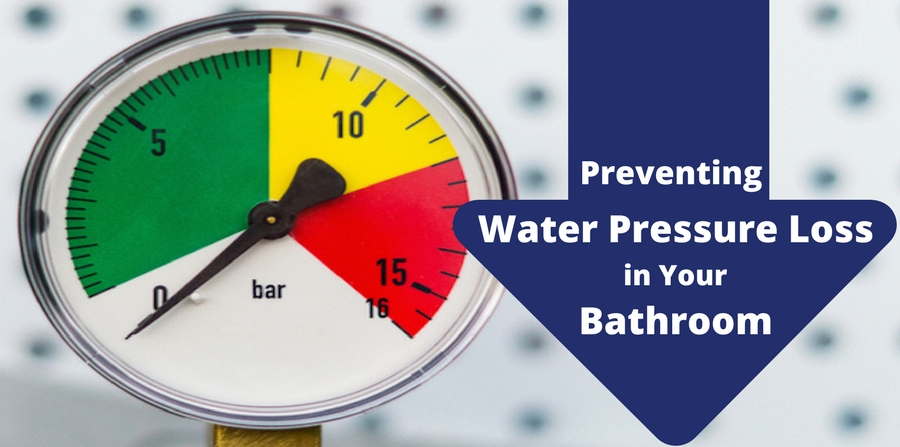 Aside from helping you stay fresh and clean, the best part of taking a shower is the pressure of the water. It helps relieve stress, it reduces aches and pains, and it feels great. What doesn't feel great is when that pressure suddenly reduces to a trickle for no apparent reason.
The reality is, there usually is a discernible reason for low water pressure. Here are the primary factors that could make your bathroom water pressure low and how to troubleshoot them:
Check Your Water Pressure Regulator
Your pressure regulator is a valve that ensures the water entering your home isn't so pressurized that it damages your pipes. If your valve is malfunctioning, it could result in your bathroom fixtures not working. If that's the case, and you hear a hammering sound inside your walls, the pressure regulator is the likely culprit.
The pressure regulator is usually located at the point where the main water line comes into your house. Replacing your water pressure regulator valve is best left to professionals. A licensed plumber can find the correct brand and size regulator for your specific needs.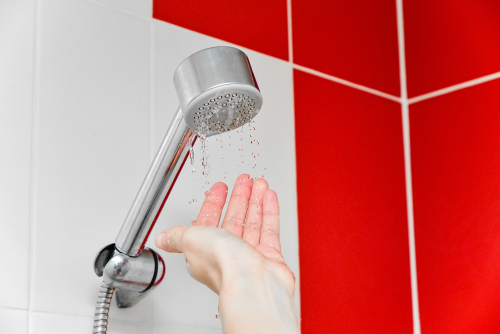 Loss of Hot Water Pressure
If your problem only occurs when you use hot water, then your water heater is the issue. If you're lucky, the shut-off valve may be partially closed. Simply turn the valve to open it back up again. If that doesn't work, however, we recommend calling in professionals to take a look at your heater's inner workings. Sediment clogs can build up over time and pipes bringing hot water to the tap can corrode.
Only The Bathroom Faucet Has Low Pressure
If the problem only occurs in one fixture – whether it's the sink, shower or tub – that fixture probably needs to be cleaned or replaced. For faucets, a clogged aerator can lessen water pressure. Clean faucets by unscrewing the nozzle and placing it in a solution of vinegar and water. A thorough cleaning can also remove lime or other build-up that has collected. You can perform the same maintenance on shower heads by filling a plastic bag with vinegar and water and using a rubber band to attach it around the fixture.
Older faucets may have scale build up inside of them. If you have a rusty faucet that is difficult to turn on and off, consider replacing it. A new faucet should give you a consistent flow of water for years.
Are You Pipes Causing Low Water Pressure in Your Bathroom?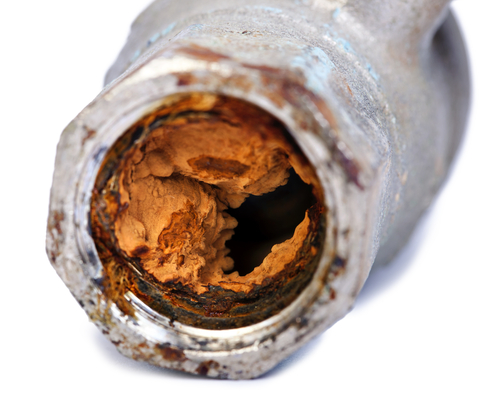 You could have a pipe leak you can't see or you might have corrosion built up inside of older pipes. Water pressure issues can be easily tied to a number of issues with your plumbing system. Finding the source can be tricky but a professional plumber can isolate the faulty section of pipe and make the necessary repairs.
You Los Angeles Water Pressure Experts
When your water pressure slows to a trickle, call the licensed professionals. Your Mike Diamond plumber in Southern California can help you figure out where the mystery pressure loss is coming from and restore your water to its proper flow levels.
Avoiding water pressure loss doesn't have to be difficult. In fact, if you pay attention to your fixtures and clean them from time-to-time, you shouldn't have any issues. When you can't fix the problem on your own, Mike Diamond is always around to help out.