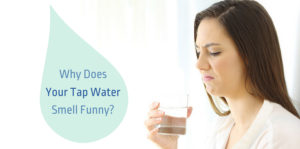 You've probably heard about how safe and clean Los Angeles tap water is by now. You know that the state meticulously processes and treats all the water in its municipal supply system. You might be familiar with the 2017 water quality report that called LA's tap water "as clean as bottled water." The thing is: if your water smells bad, none of that is going to matter to you.
All the info in the world won't convince you to sip on water that smells like rotten eggs. We don't blame you! When your water smells bad, you don't want to "deal with it"; you want to fix it. To do that, you have to figure out what's causing the smell in the first place. Here are four of the most common water smells homeowners deal with, what they mean, and how to fix them.
Metallic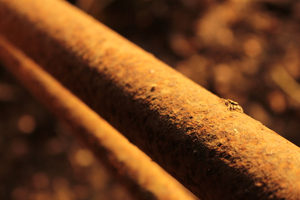 When water smells metallic, it's usually because deposits of iron, zinc, or manganese have leached into it. Iron and manganese naturally occur in most water sources and aren't considered dangerous. Iron and zinc may also leach into your water supply directly from your pipes. As metallic pipes age and corrode, metal particulates chip away from the walls and enter the water supply. Metal particulates also build up in water heaters over time. If your hot water smells particularly metallic, flush your water heater.
Unfortunately, however, water could also smell metallic because it contains lead. Lead soldering was used to connect pipes until 1986. As it ages and breaks down, this soldering may introduce lead into your water supply. If there's a chance your home's water pipes were installed before 1986, you could have lead in your water supply. You should have water supply pipes that contain lead replaced immediately.
Musty or Moldy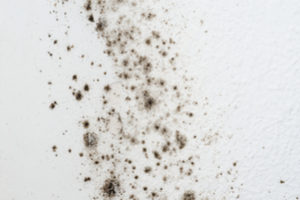 First, the good news: that moldy smell is almost certainly not a health hazard. Moldy, musty, or earthy smells in tap water happen when algae blooms in the water supply source. The typical city treatment process filters out algae, but it can't always totally eliminate the residual smell. During peak growth seasons, large algae blooms in water can create lingering smells that are tough to remove. Which brings us to the bad news: there isn't much you can do about algae smells.
If the algae smell in your water makes it tough to drink, try refrigerating it. If the problem lasts for longer than a day or two, try looking up local water supply news online. Chances are, your municipality is working on a treatment solution. If algae isn't the problem, try thoroughly cleaning your tap, sink, and water fixtures. Bacteria growth on the sink or in the pipes may also infrequently create a moldy smell in your water.
Rotten eggs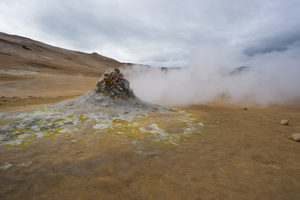 The infamous rotten egg or sulfur smell comes from a gas called hydrogen sulfide. Hydrogen sulfide occurs naturally in water supplies because it's produced when organic material like plants decay. Water absorbs the sulfides produced by decaying material as it passes by, picking up the smell in the process. Hydrogen sulfide in water isn't considered dangerous, but it can encourage pipe corrosion and blacken your water. A rotten egg smell usually indicates that there's slightly too much sulfide in your water supply.
To remove excess hydrogen sulfide buildup, you have to isolate where it is. If the cold water doesn't smell but the hot water does, the problem is probably the water heater. Hydrogen sulfide tends to build up in water heaters because water heater tanks foster sulfur-reducing bacteria. This bacteria chemically changes sulfur into hydrogen sulfide. Flushing your water heater should remove it, and the smell it's helping to make. If both the cold and hot water smell like rotten eggs, check your water softener instead.
Salty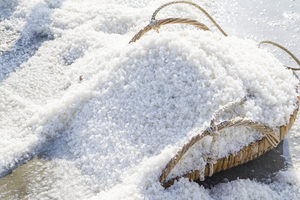 There are several minerals that can cause a salty smell or aftertaste in water. Probably the most common mineral affecting the salty taste of your water is chloride. Chloride naturally seeps into water from the earth, and it's also found in industrial waste and sewage. Excess chloride may leach into water after irrigation, industrial, or even sewage accidents. If your water suddenly tastes much saltier than usual, it could be contaminated by sewage.
Sewage makes water saltier because waste contains a lot of sodium and chloride. Obviously, drinking water contaminated by sewage is a serious health hazard. Sewage contamination isn't the only reason why your water might taste salty. It's also possible that seawater leaked into the water supply, or rainfall introduced sulfates or other minerals unexpectedly. It's even possible that your water softener is using too much salt! Still, if your water tastes salty and you can't account for why, consider having it tested immediately. It's always better to be safe than sorry when it comes to your health.
Weird tastes in your water may not always be a huge concern, but they're always worth looking into. Everyone deserves clean, safe water!
If you don't see your taste listed here or you can't figure out where it's coming from, don't give up! You can always call Mike Diamond for assistance with any water or plumbing-related problems. We're here to help.